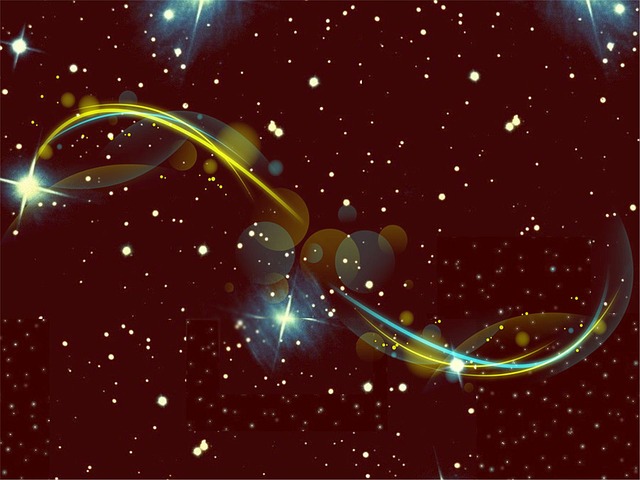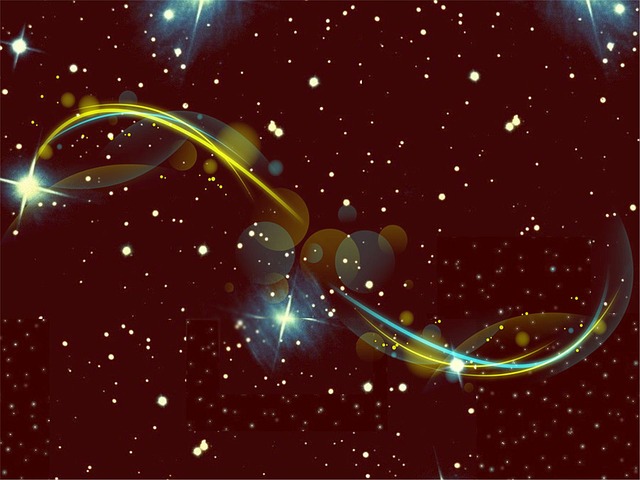 You may have heard people talking about the Law of Attraction. "What is it?" you wonder. The Bible teaches that what we sow, we reap what we plant is harvested. "Is this Law of Attraction?"
Perhaps you have read books suggesting that your thoughts create your reality, but you're well aware that your thoughts are often negative and all over the place. It's freaking you out a bit, each time something negative happens in your life. "What do I need to do to manifest my own reality? Is this the same thing as karma?"
The Law of Attraction is one of the most frequently misunderstood.
It is a universal law that similar energies resonate with one another, and in that way, they group together. When you see a rainbow, notice that red energies form one bandwidth of color, orange another, and the same with yellow, green, blue, indigo and violet. None is more or less important than the other group of color. And, at the level of wholeness we see as white light, all colors are united.
We too are like white light with a rainbow of color hidden within. Soul and ego are different bandwidths of energy, with distinct types of effects. Existing beyond time and space, our soul energy or consciousness resides at the faster, torsional, super-luminal, end of the rainbow spectrum, where Law of Attraction really applies. In other words, it is the energy of the soul that magnetizes or attracts that which best serves its purposes.
Whether we live predominantly as soul consciousness or ego consciousness determines how much we sense the Law of Attraction working in our lives through synchronous events that defy imagination and ordinary logic. Soul energies are attracted to similar soul energies at levels of torsion fields (see the section on Quantum Physics & Psychology), which involve harmonic synchronicities orchestrated nonlocally and beyond time and space. Egoic energies resonate with other egoic energies at the levels of electromagnetic fields, which have "local", instead of nonlocal, effects that take time and space to unfold.
When we are in tune with nonlocal and more subtle fields of energy and communication, we are in step with the larger whole. Life appears as one synchronicity happening after another.
At this energetic level, we are in tune with soul consciousness. Through the energies of the heart and soul, we are led to group together with those of similar soul purpose united, we feel as though we are one. We are aware of our unique pattern of energy as an individual consciousness and too, we are aware of our part within the whole of consciousness.
We are in instantaneous communication with the collective body or group mind that is soul consciousness. Synchronicities guide us, through time and distance, toward those with whom we resonate as a soul. And, it tangibly feels like we are connected beyond space and time, moved by an invisible force or subtle energy Presence, as if some unseen Conductor is orchestrating a grand symphony in which we play our part.
Most of us are not typically synchronized with our soul consciousness in this way, at least not routinely and consciously. It is because our focus and attention are usually pointed externally toward the material world, instead of internally within the subtle soul self.
It then feels like we are disconnected because our ego's mental energies are focused on the physical level of "things", where we see everything as a separate object. (And in psychology we know that what we look for is what we see and what we don't look for, we are blind to. It is called inattentional blindness.)
As we perceive such disconnection and separation, we plummet into an illusion of sorts. Illusion, because as quantum physics now teaches us, all matter is really energy vibrating at some speed of light, faster or slower in frequency. But energies that are subtly vibrating are not what the majority of us sees with our physical eyes. Instead, we perceive the material plane or layer of vibration that is the slowest one of our whole existence. We see "things", appearing to us as solids. And we mistake this solid layer of reality as the only existing reality.
Furthermore, because as ego we focus on and value "things", we have long assumed that space was nothingness. How wrong we have been! Again quantum physics has taught us much. It turns out that there is more power and energy in 1/5th teaspoon of space than in all the known material universe combined! (Which is fascinating when we realize that esoteric wisdom teaches that space is really a "being" or beingness itself.)
What does this have to do with Law of Attraction? Everything!
Our ego's illusions have hurt us greatly. Seeing disconnection and separation, we fall into fear, despair, anger and vengefulness. As we do, we literally lower the vibration of our experience, and plunge into the lower frequency energies of electromagnetism. At those levels of human consciousness, we feel loss of power and any sense of meaningful connection with our larger world.
We attract others who are also fearful, hopeless, angry and vengeful because they resonate with our energy states at those times. Those who are in states of loving vibration do not. They have compassion for us, but they cannot stay around us for long, especially in intimate relationships, because we are not healthy enough for them to live next to us day to day.
Notice when we are in groups of people who are joyful and filled with laugher and playfulness, how light and free it feels. If someone who is intensely anxious or resentful approaches the group, they hopefully lift their spirits or they will not feel like they fit in. Or, the energy of the group instantly shifts as it accommodates this new person.
It is because of the way energy resonates among like-minded people, that mean-spirited people mock others of higher consciousness (e.g. ridicule them for being "naïve" or ideal, see their kindness as weakness), and prefer to surround themselves with external sources of power, guns and violence. Doing so, they attract what they put out and create a self-fulfilling prophecy. They convince themselves that they are right to believe others are dangerous and to be feared, and so their cycle continues.
On the other hand, kind and loving people also experience a self-fulfilling prophecy. As they treat others as they would like to be treated – with respect, allowing, love, gentleness, forgiveness and compassion – others respond in kind. Others safe enough to let their guard down, open up, and let us in. There is a sharing that happens, a collaboration and mutual responsibility.
"But if that is true, then why do bad things happen to good people?"
Kind and loving, higher consciousness, people are still part of the group of humanity. And so, we will reap effects sown by humanity over centuries and over our various lifetimes. Effects that show up as societal and cultural values, norms, expectations, pressures, and even environmental disasters caused by such imbalanced ways of living and treating all of Earth's lifeforms over all of these years.
That is why as a soul consciousness living on the planet these days, it can feel so hard to be here. But the answer is not to lose the light of soul consciousness.
Your most significant task at this time is to hold steady the light of your soul and in doing so you are helping to raise the vibration of humanity as a whole, and of the planet at large. Each person makes a huge difference with the ripple effects of our thoughts and actions. In one direction or another.
Practice faith in that higher synchronous whole. Sometimes what we perceive as something "bad" that happens to us individually, turns out to be a blessing at the level of soul. The answers are not usually found at the level of human ego consciousness, but at the level of soul and wholeness consciousness.
Here are some suggestions for manifesting the Law of Attraction in your life:
Learn to hold steady the light and vibration of your soul consciousness, and practice, practice, practice. There are many exercises that help us do this. They involve learning to focus the mind and consciousness in the higher states of gratitude for what you have already received and unconditional love for all that is. They also involve learning to perceive subtle energy.
Know that there is a difference in power between energy that is scattered and energy that is quite organized and coherent, as physicists describe it. Torsion fields and synchronous nonlocal effects seem to be fields that are strongly coherent, like a laser of light. Cohere the light of your soul. Cohere soul and ego, so that they are aligned, with ego serving the intention of the soul.
You've likely read about the power of intention, but it is a tricky thing. It is not the same as one bold willful thought. It is a full body, multilevel alignment of body/actions, heart/motivations, mind/thoughts, and soul/spirit.

Choose what you intend for your life. It is surprising how fearful we are of making a determined choice, and accepting responsibility for our choices. Choices for the well-being of the whole hold power over choices for personal gain.
Make sure your thoughts are not scattered, and instead are coherently organized in the direction of your intent. Loving intentions for the group good hold the most coherent power. Divided intentions get watered down results.
Focus your imageries on seeing your intentions as happening now in the present. (Our present-moment awareness is the point uniting soul and ego.) A vision board helps to anchor this coherent focus in your daily awareness.
Align your intentions with the power that is soul, that is inclusive love, that is spaciousness and no-thingness, that is beingness, that is the group of all of us. Allow soul to choose the intentions from its higher state of awareness and understanding. Allow ego – human mind, heart's desires/motivations, and body – to be in service of this higher group loving intention.

Practice faith that there is much you don't know at the level of ego or human consciousness. Allow what is. And continue to inject your intention for the group of us into the mainstream of soul consciousness. It takes each and all of us to shift humanity as a group into the higher consciousness society that we yearn to see.
Remember that soul is aligned with torsion fields, which are synchronized beyond space and time. Ego is aligned with electromagnetism, and as such, is within the slower and less powerful bandwidth.
It is soul that has the power to attract in the way you think about the Law of Attraction. As the love you are as a soul pours forth, it ignites the Law of Attraction, which gives to you what you need to fulfill your love. The more you give, the more you receive. It is you that sets the rhythm.
For more information on Law of Attraction, and on living as a soul and overcoming the fears of your ego, feel free to check out my book – Living in a Quantum Reality: Using Quantum Physics and Psychology to Embrace Your Higher Consciousness